Kirkpatrick Family Trail
South Branch Oromocto Falls
Quick Facts
| | |
| --- | --- |
| Difficulty | easy |
| Trail Type | linear |
| Distance | 1 km one-way |
| Estimated Time | 45 minutes |
| Surface Type | gravel road |
| Elevation Change | 31 metres |
| Features | waterfall |
| Trail Markers | none but easy to follow |
| Scenery Rating | beautiful |
| Maintenance Rating | well maintained |
| Cell Reception | none |
| Dog Friendly | yes |
| Fees | none |
Description
The trail follows a woods road through a stand of thinned out red pine. Many of the stumps have been carved into different shapes and painted. After 500 metres you will come to a junction. Continue straight past a clearing. You will soon hear the roar of the falls.
The road takes a sharp turn to the right when it hits the ravine. A short distance after the turn you will see the lookout platform that takes you out over the large waterfall. Continue past the platform to a small bench at the end of the road. A trail continues by the bench and descends to the shore below the falls. You can see the falls in the distance from the shore. The river is narrow and quite deep below the falls.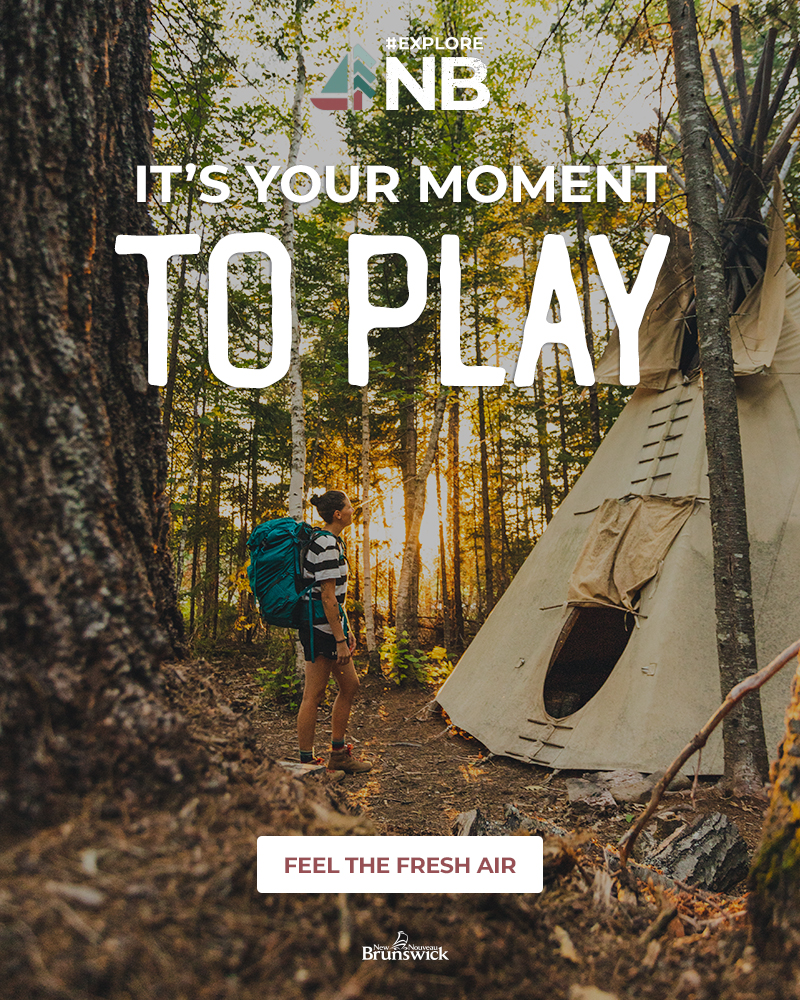 Directions
On Route 101, about half way between Fredericton Junction and Welsford, you will find Meadow Brook Road (on your right if coming from Fredericton Junction). Follow this road for 7.3 km and it will turn to gravel. After another 400 metres you will see the sign for the trail on your right. Just past it on the left is a small parking area. Parking here and cross back over the trail. The trail is an old road behind the green gate.
From the Sign
In Memory of Chester Sinnot
1931
In the spring of 1931, a young Chester Sinnot arrived for a day of working the spring log drive. His life was lost when his peevee became stuck in a log jam he was trying to loosen. He was pulled over the falls and to his death. His peevee was never found. Around 1990 Robin Hanson was Scuba Diving in the pools below the falls when he found the head of an old rusted peevee. Is this Chester Sinnot's peevee?
From the Sign
Log Driving
Lumbering was and is one of New Brunswick's largest Industries. In the old days and for about 150 years, tough and strong lumbermen entered into the woods in the fall to cut logs. In the spring the logs would be dumped into the streams and rivers and the current would transport them down stream to the mills for processing. The movement of these logs was called log driving. Hundreds and hundreds of men were employed in the river drives. Log drivers were a special breed of men. They had to have great balance and strength to do their high risk jobs. The risk of drowning, being crushed and freezing were a minute by minute challenge.
Trail Last Hiked: December 26, 2015.
Page Last Updated: March 4, 2023.